Exterior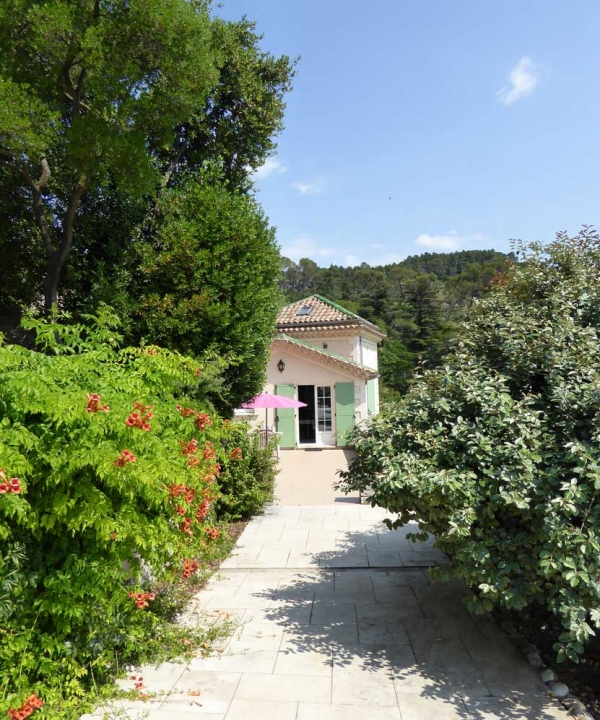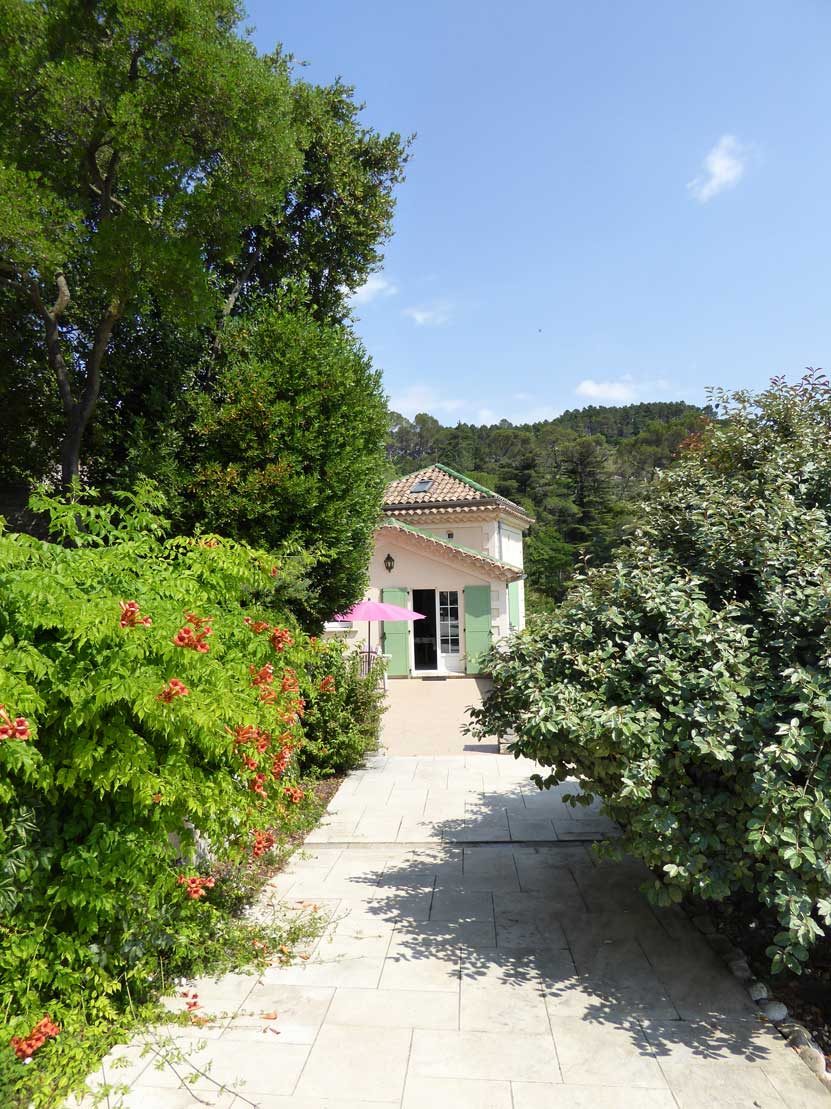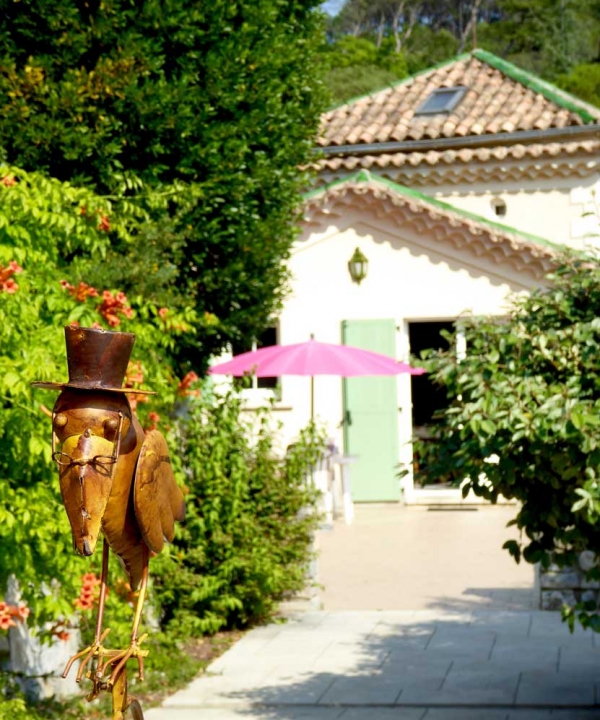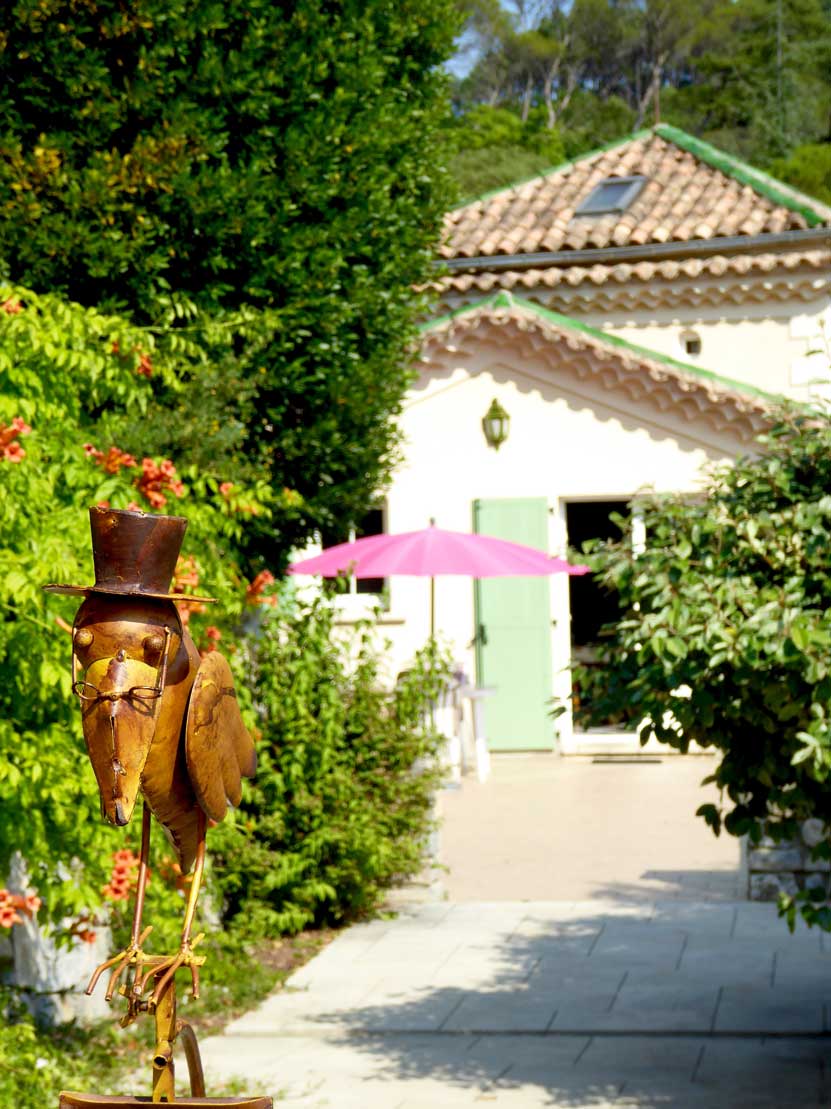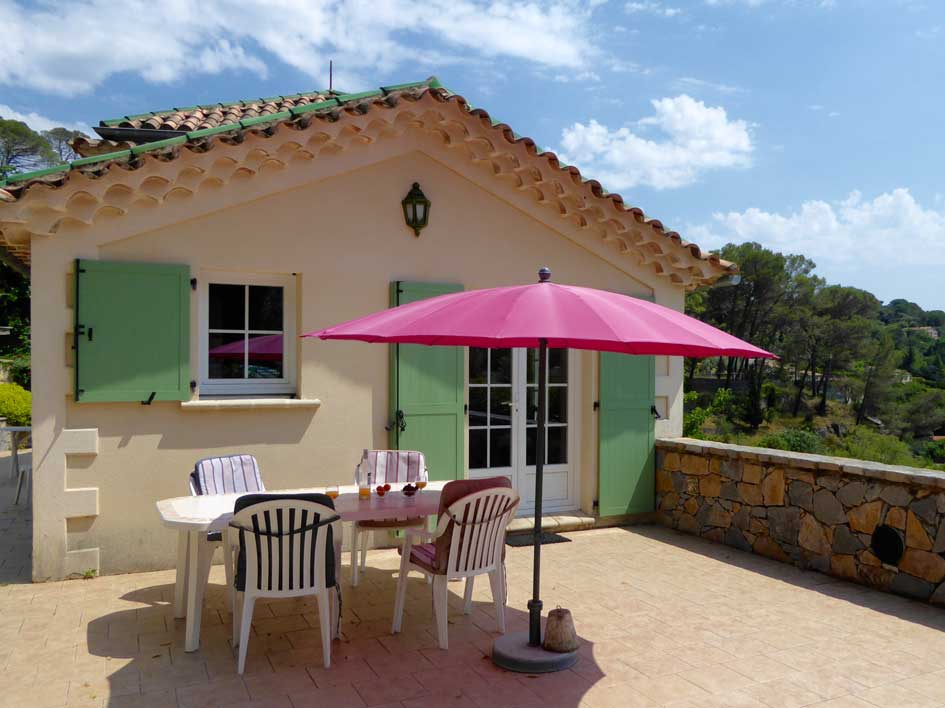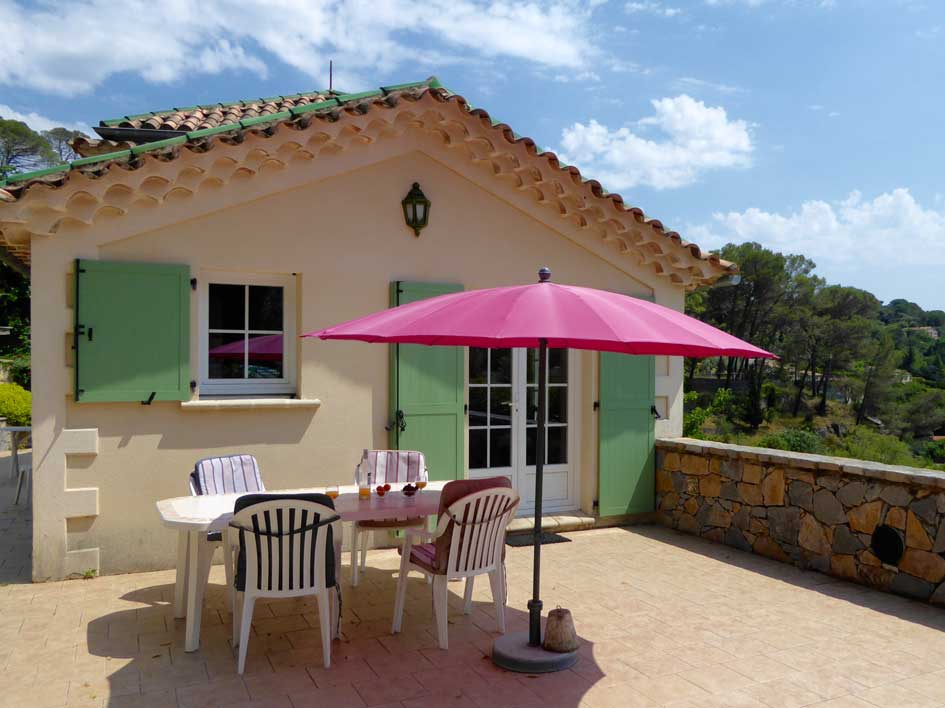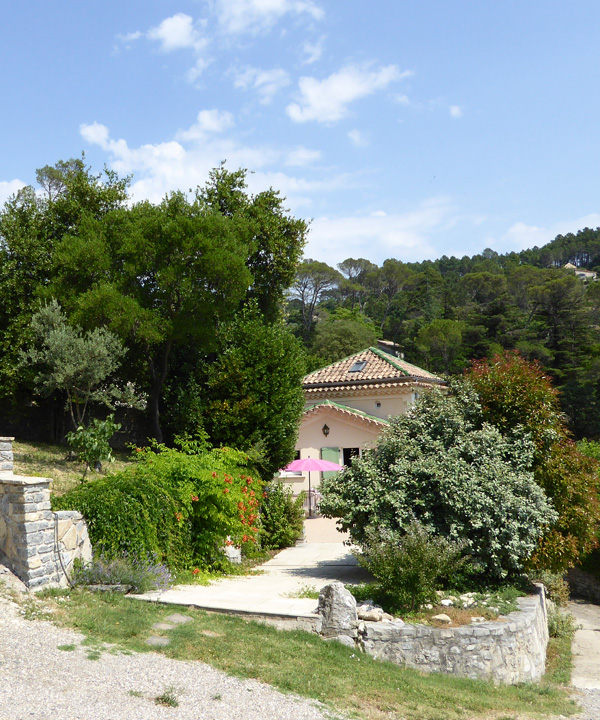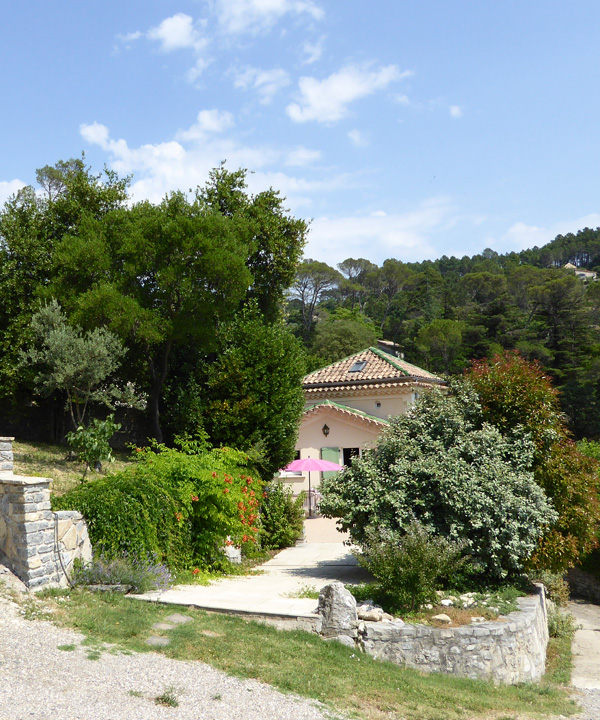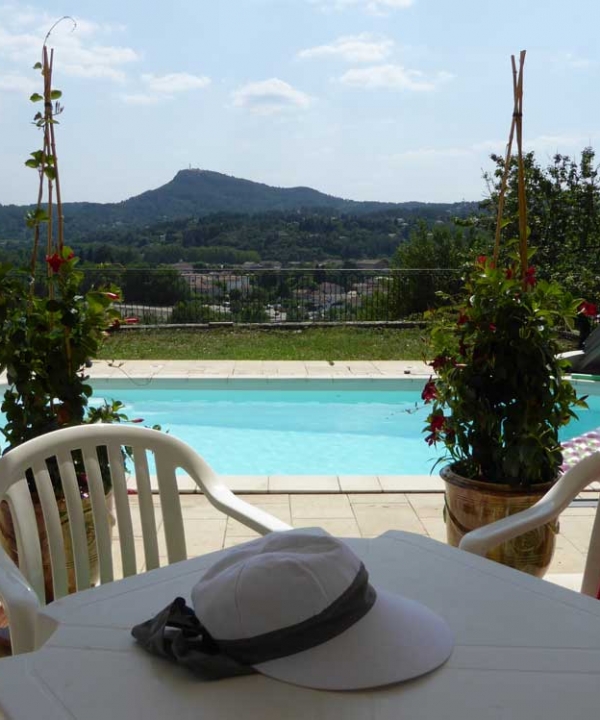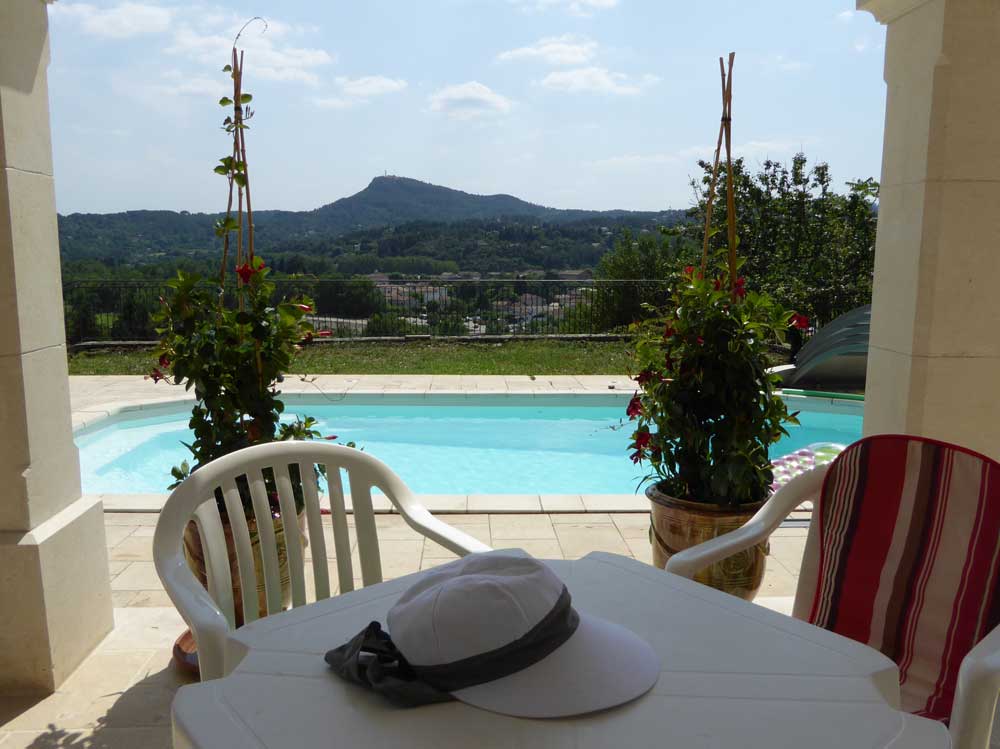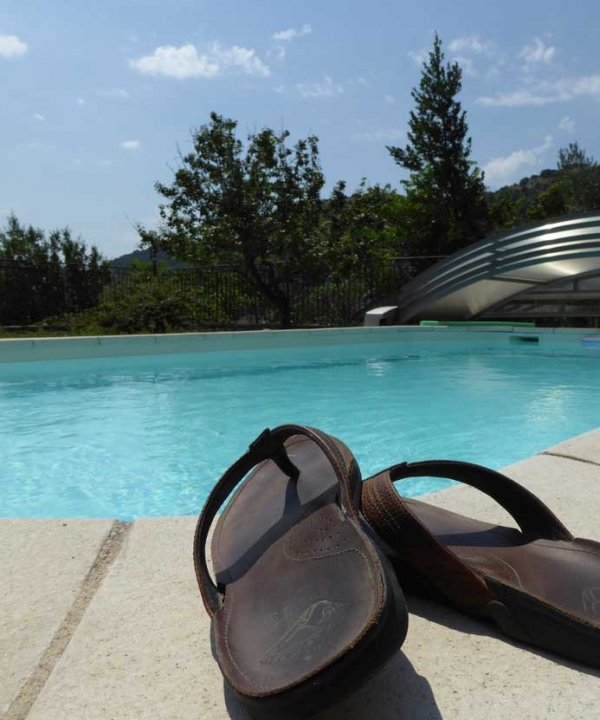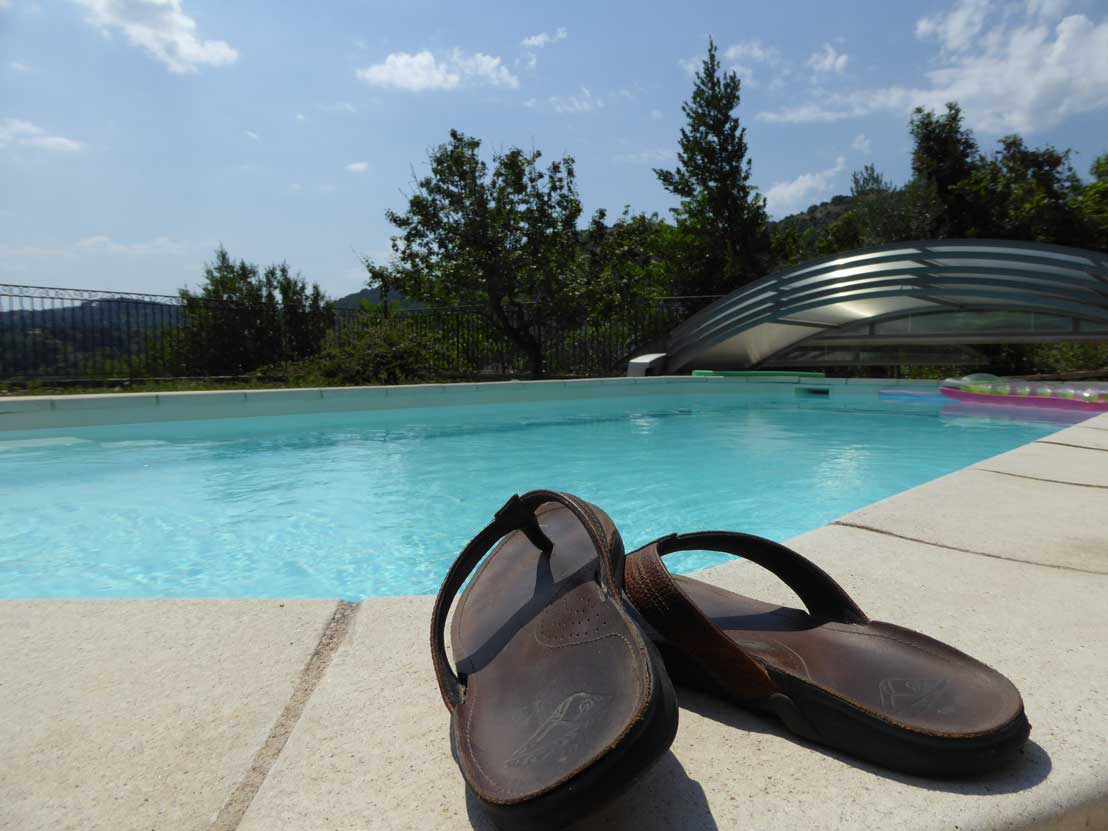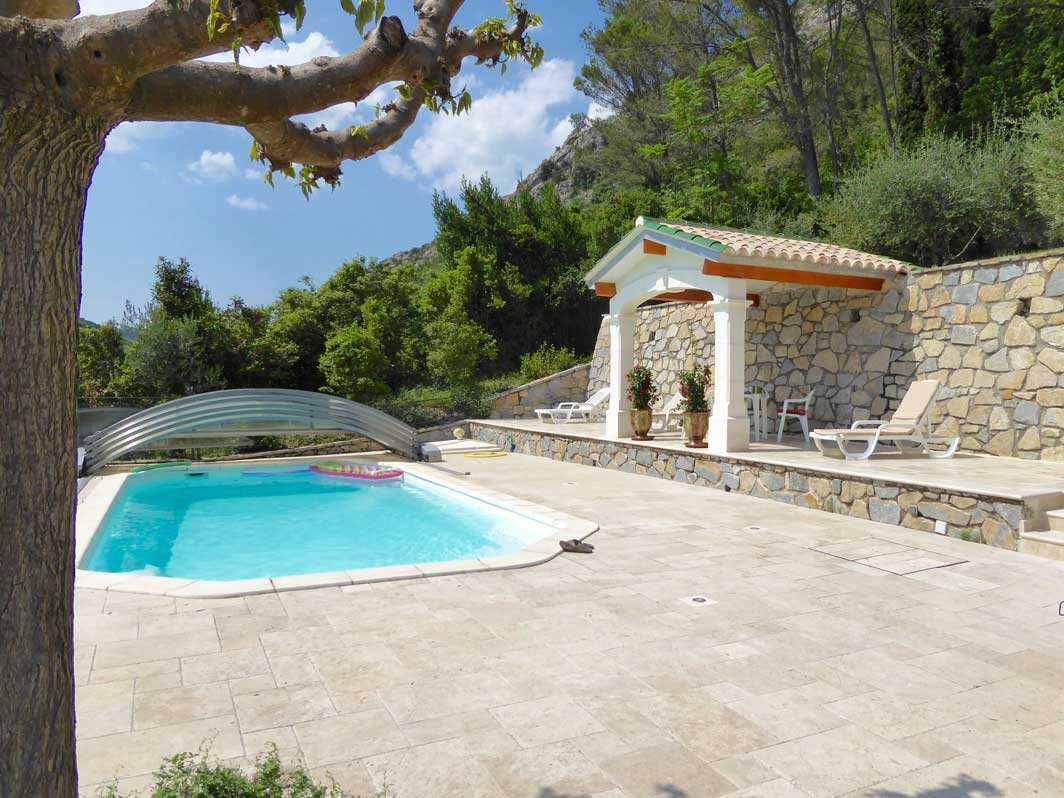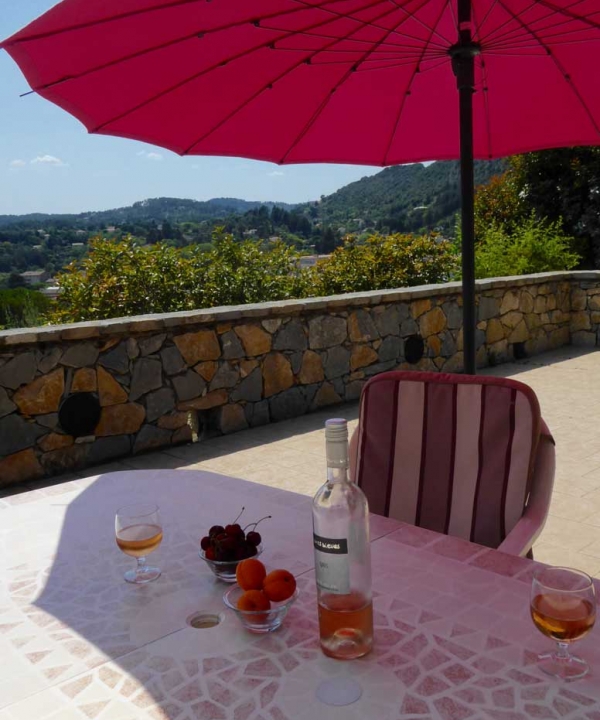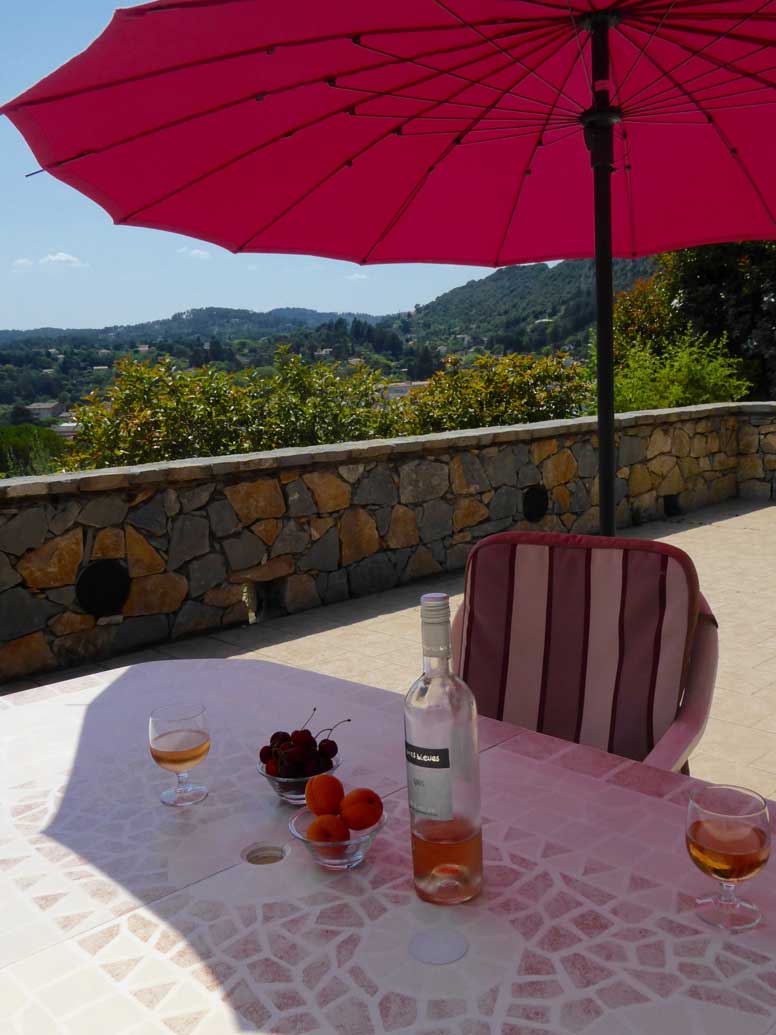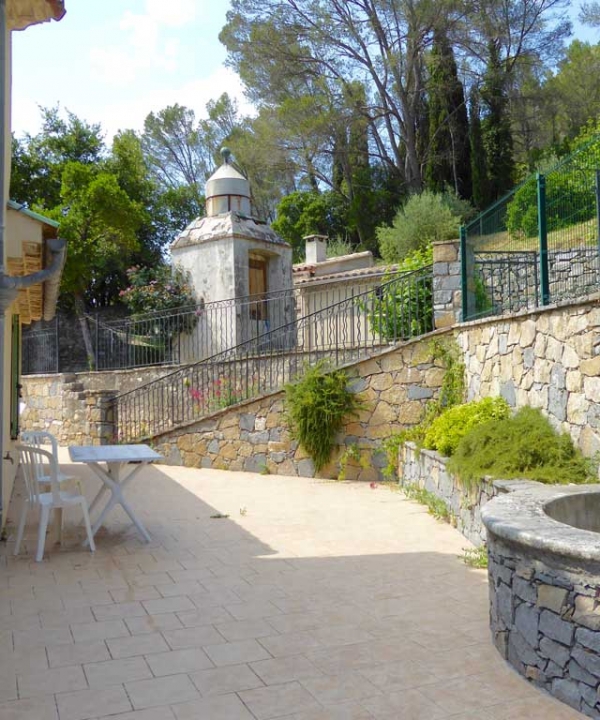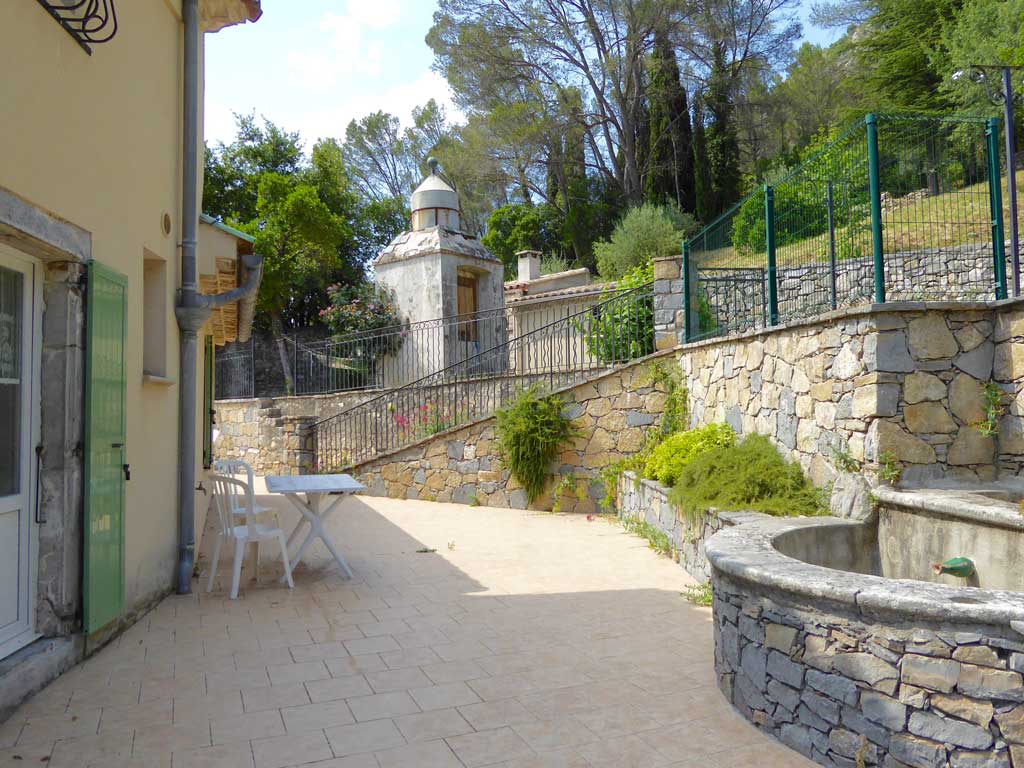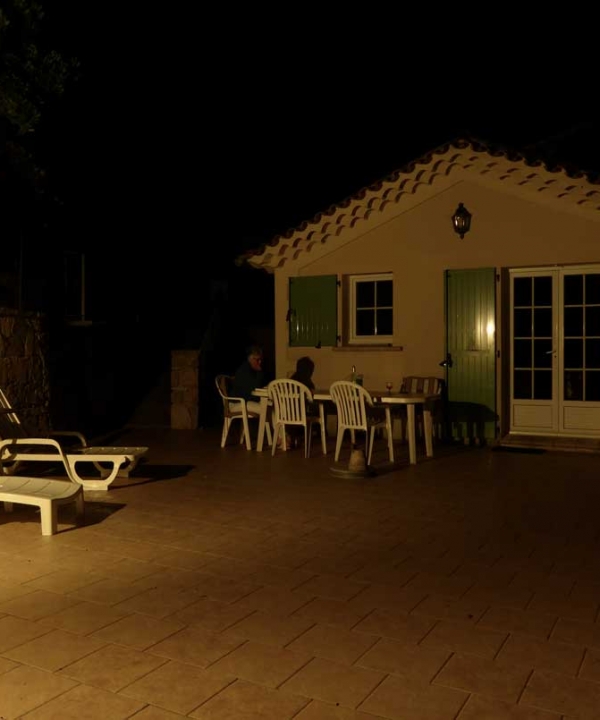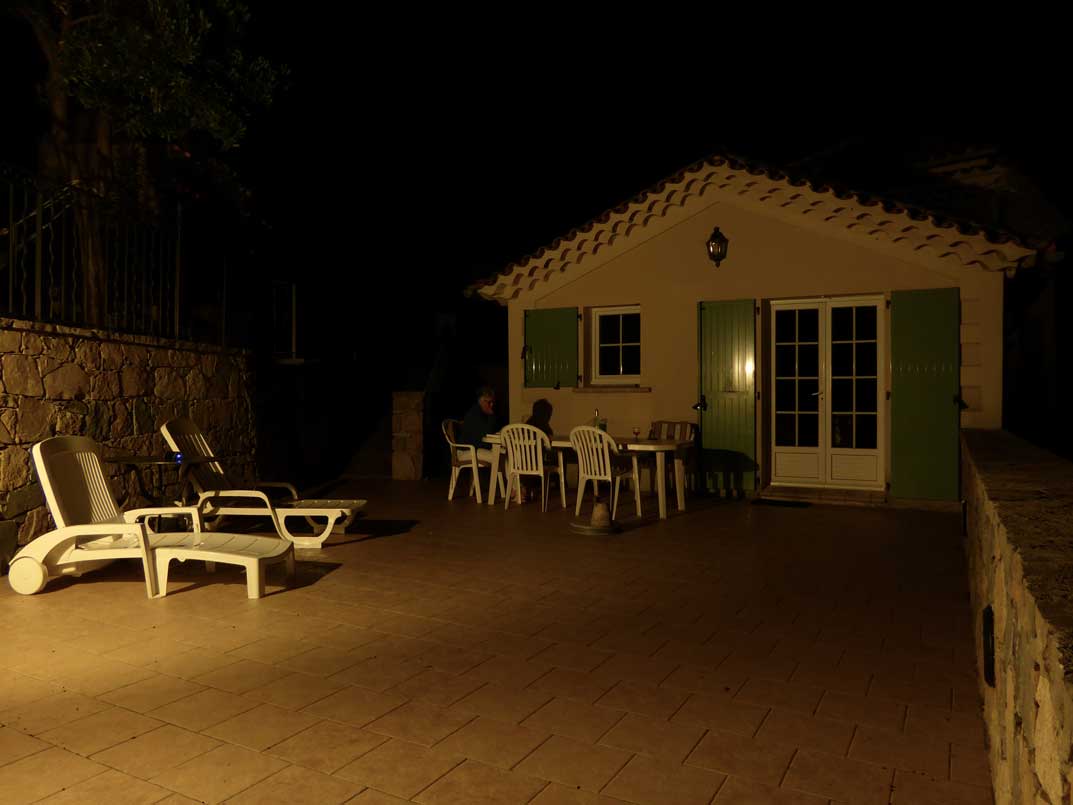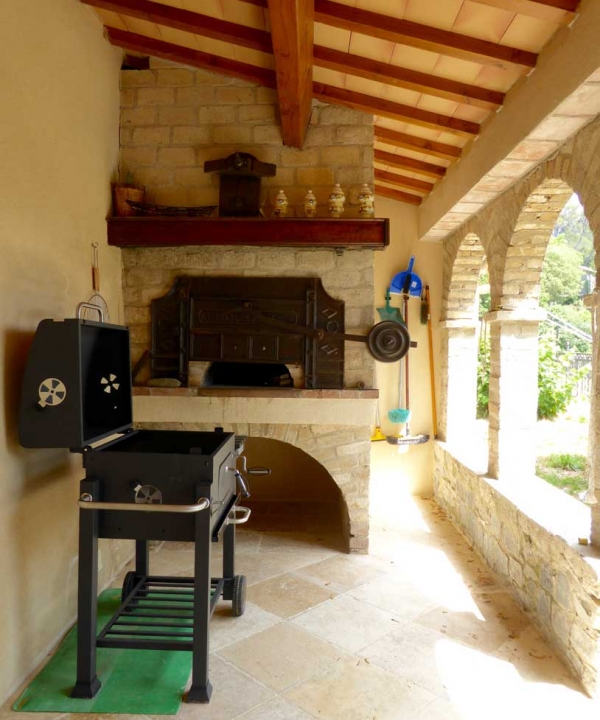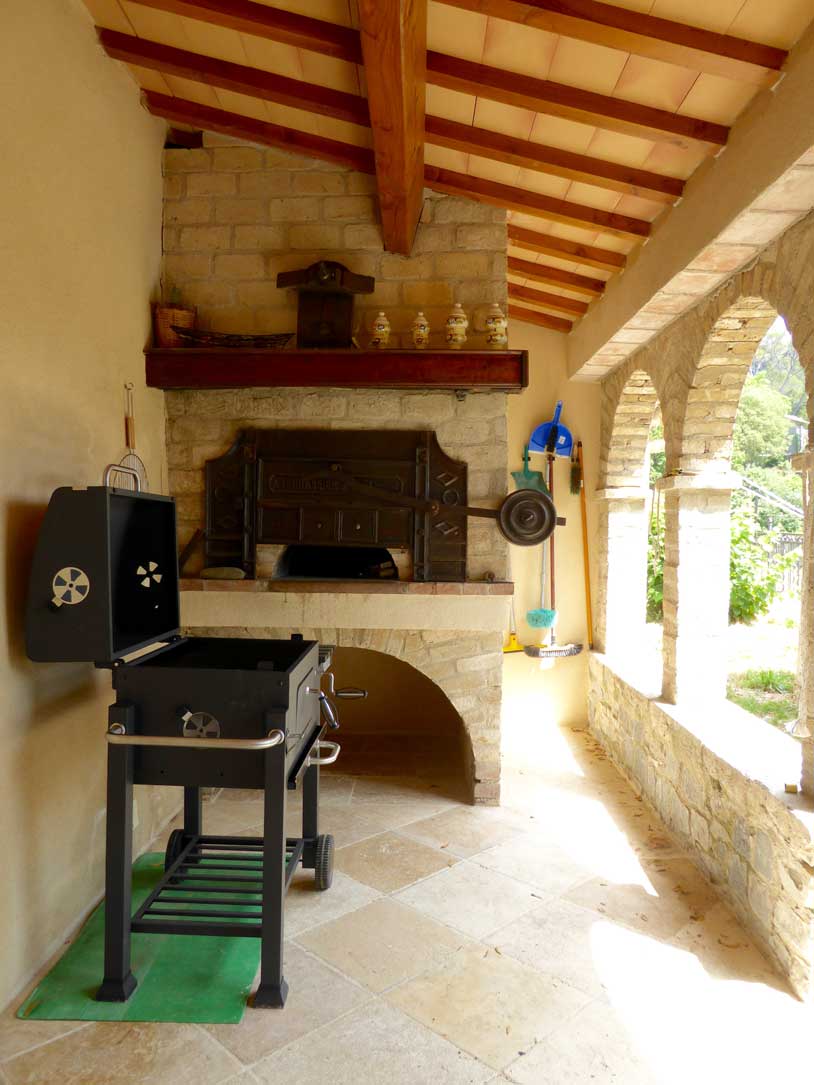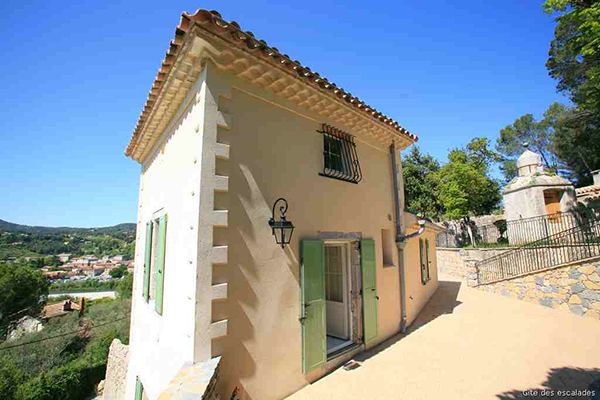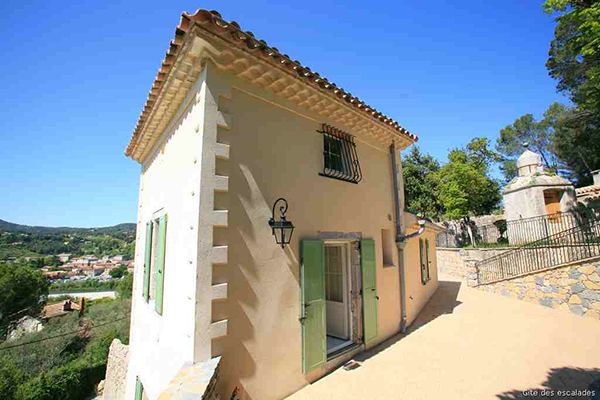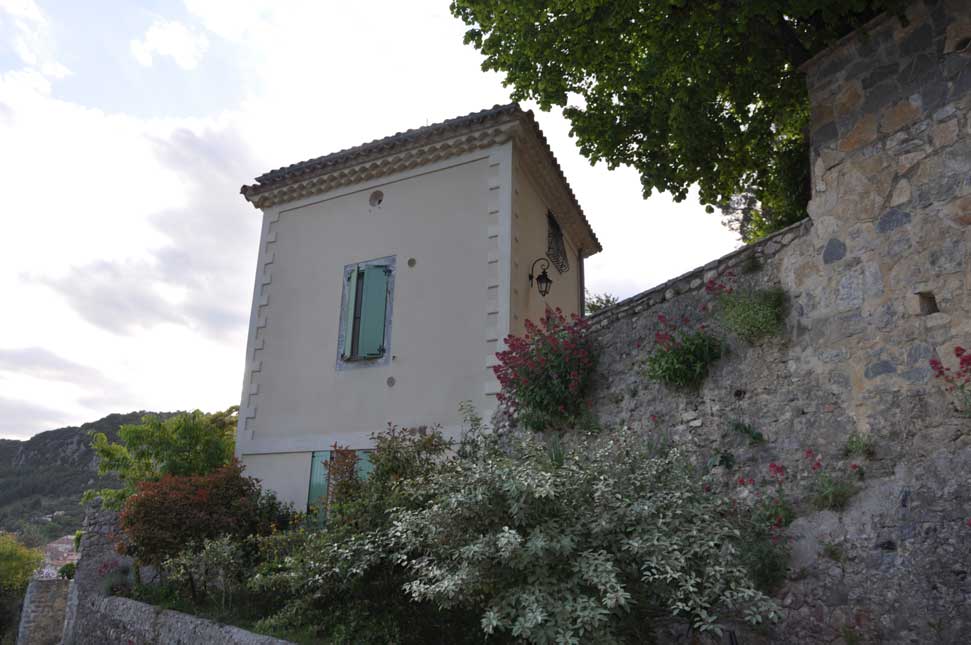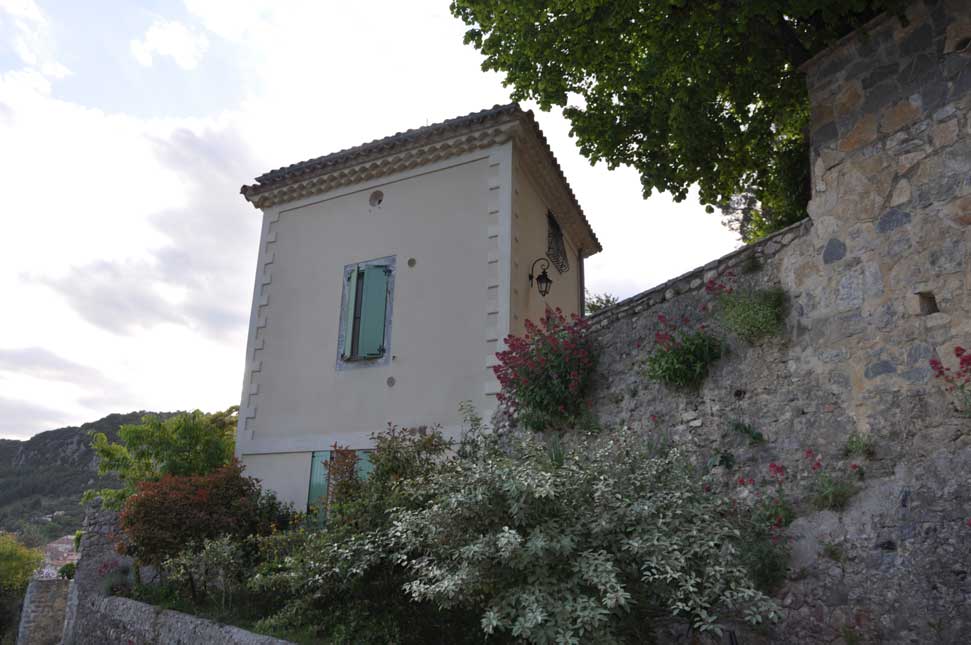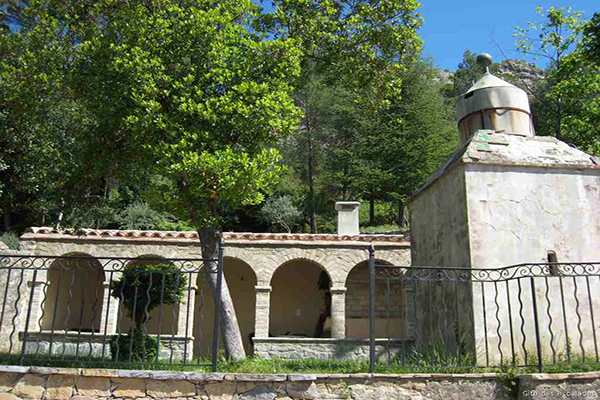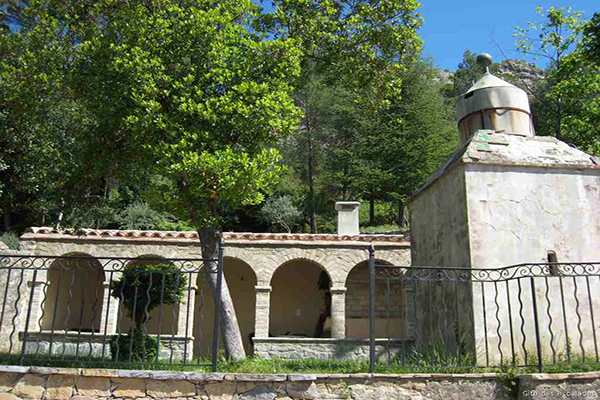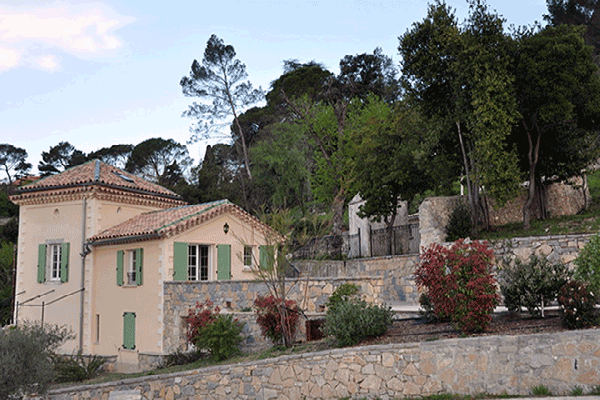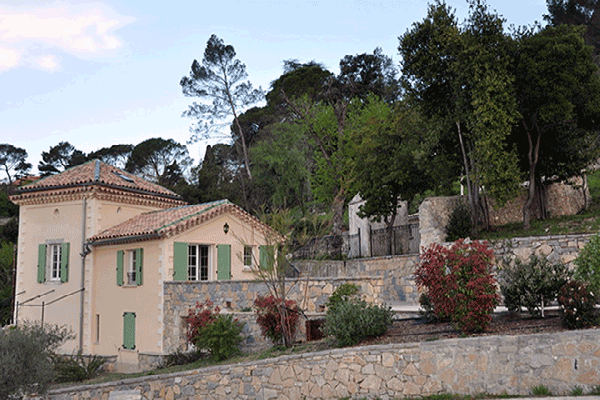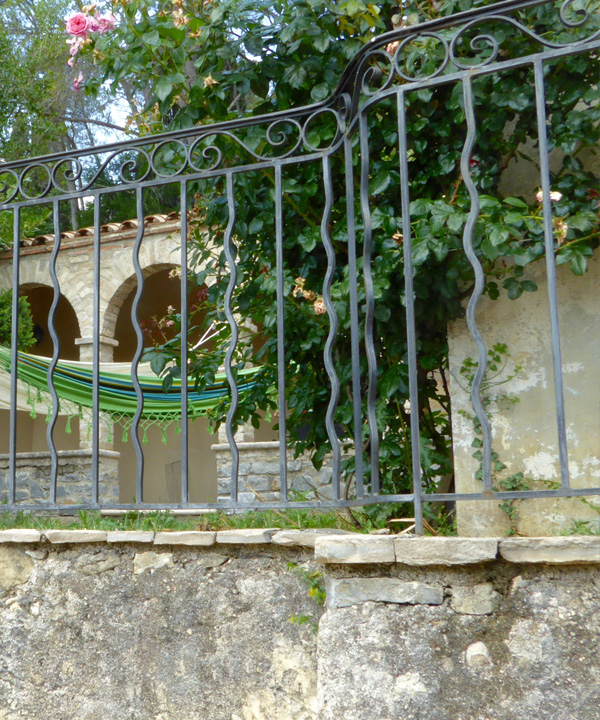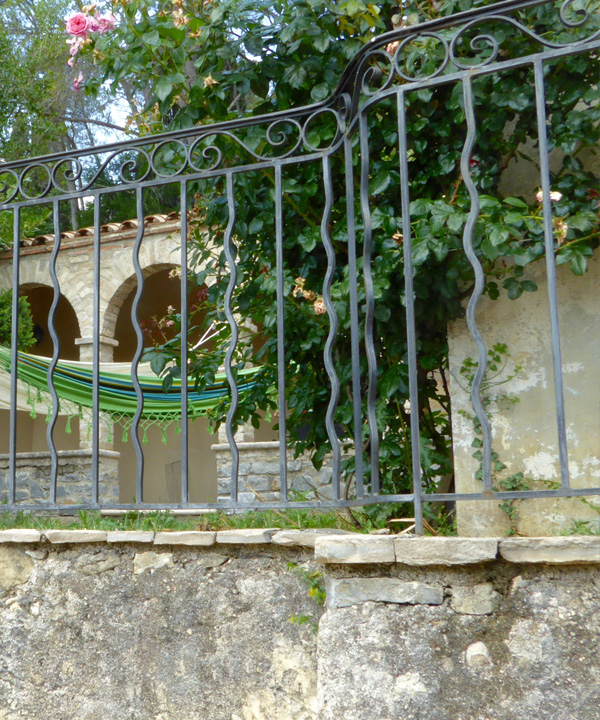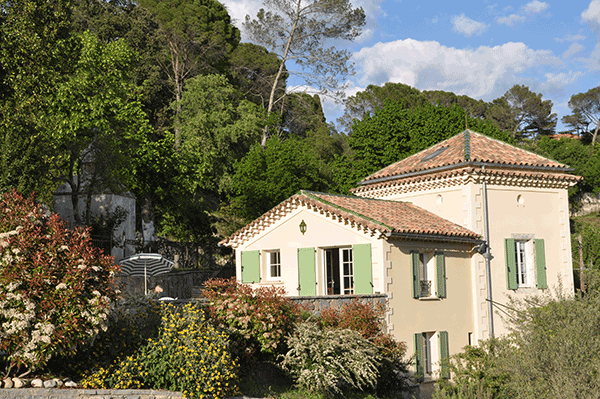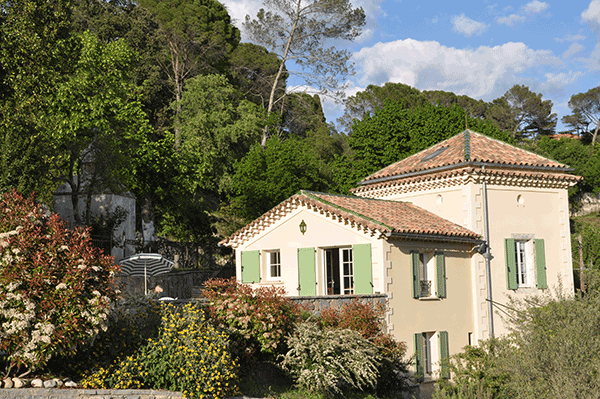 Interior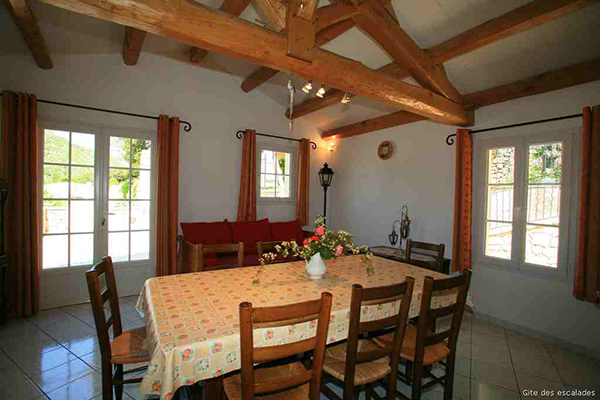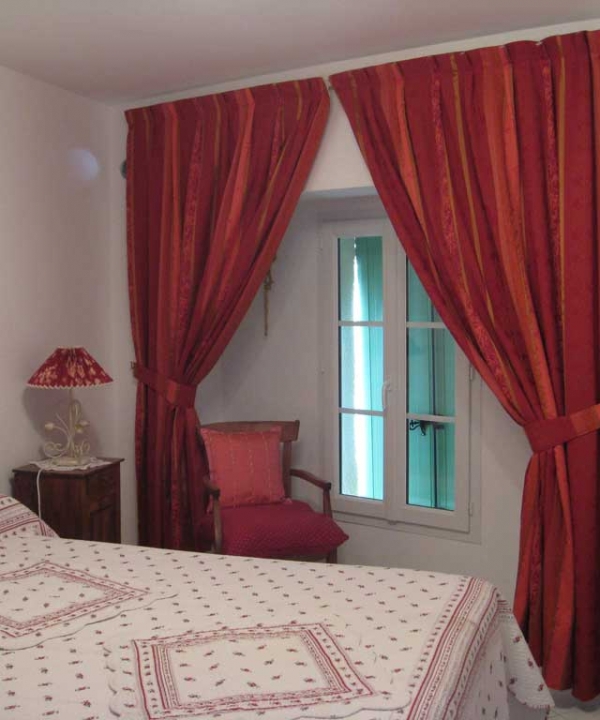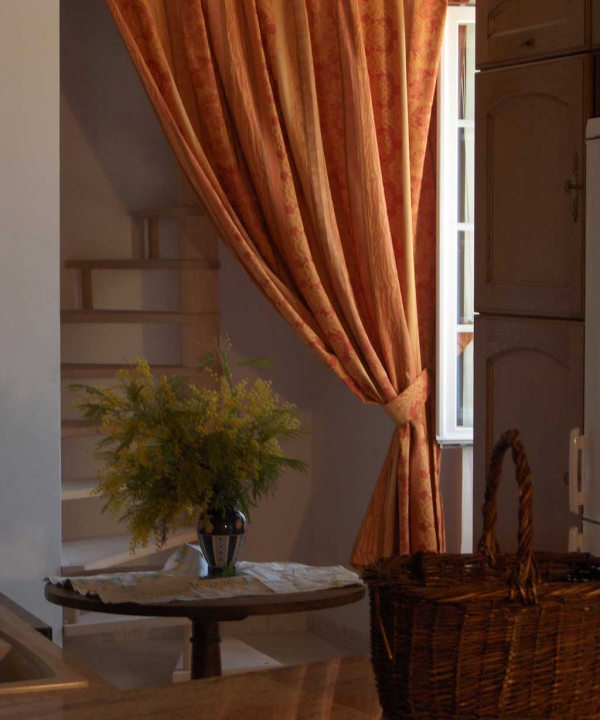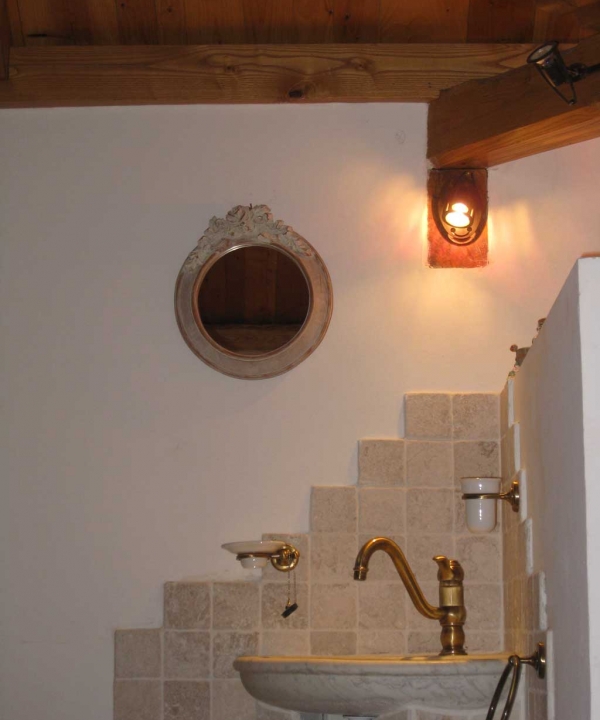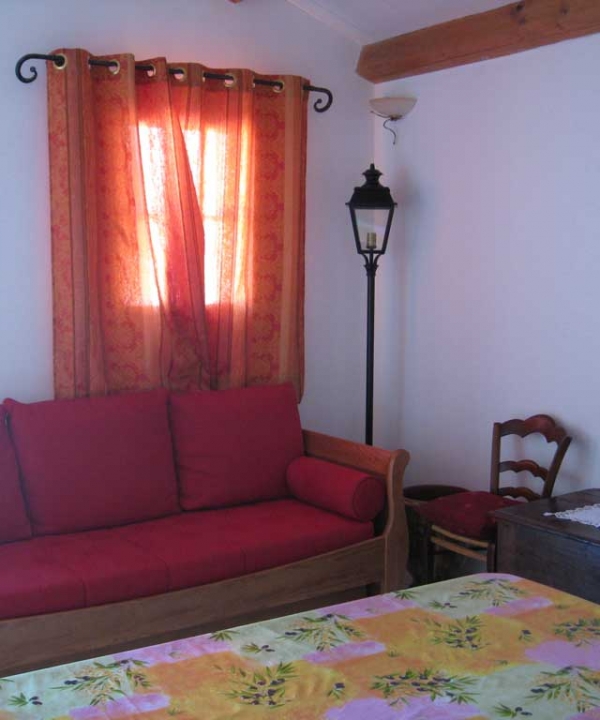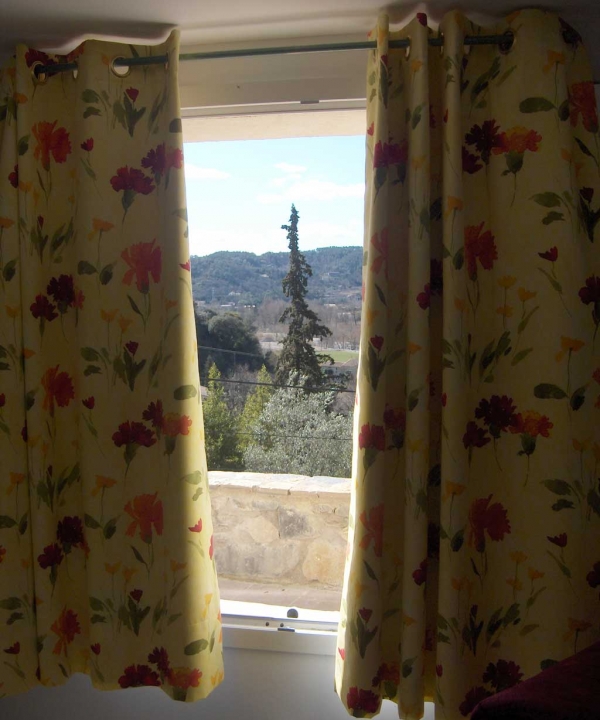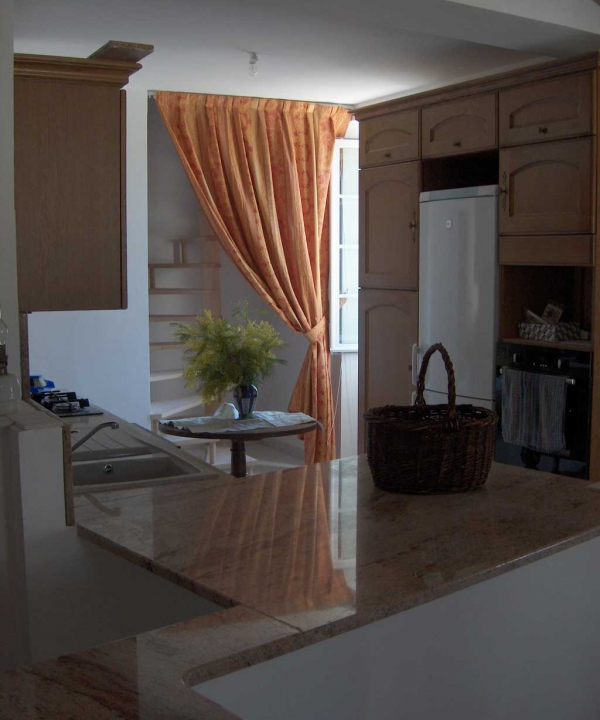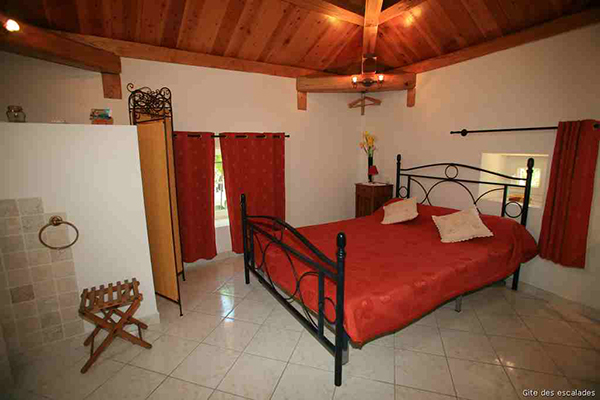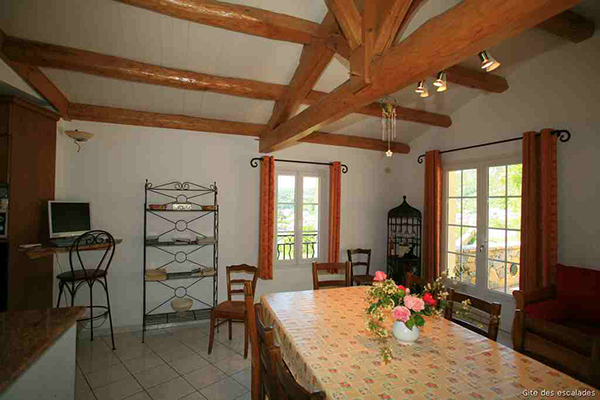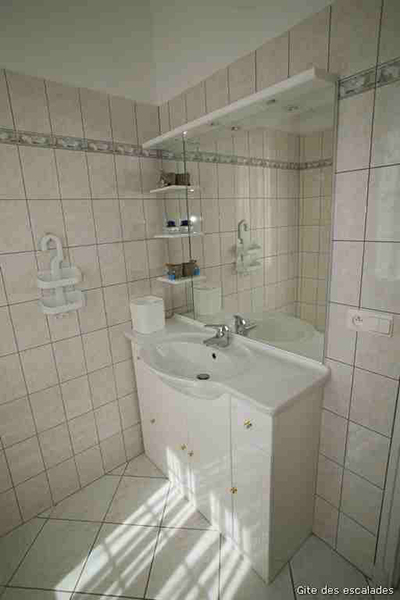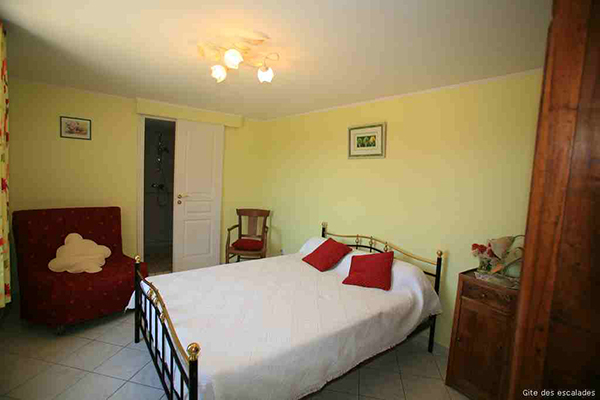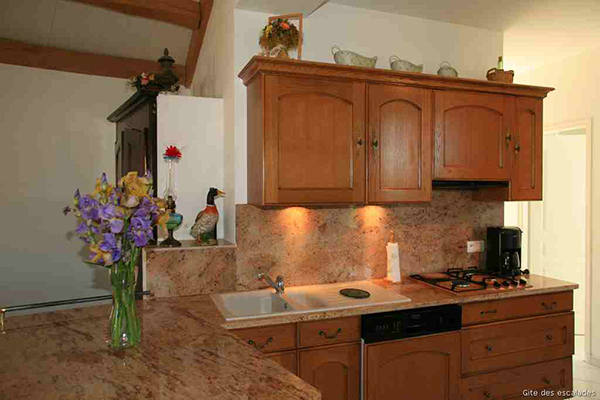 Room for 8
It consists of 3 bedrooms and a big living room and is suitable for up to 8 people.
The big bedroom upstairs with its wooden rafters and 2 double beds (one 'full size' ie. 140cm*200cm, and one 'queen size' ie. 160cm*200cm) has its own wash basin and toilet and is a convivial space for children and teen agers to enjoy themselves away from the adults.
There are 2 other double bedrooms on the lower ground floor. One of them has an ensuite shower. There is a separate toilet between the 2 bedrooms.
On the ground floor there is a shower room and separate toilet.
Surrounded by nature
The gite looks across the river Gardon to Anduze and the hills beyond with some good walks through beautiful country nearby along the river valley and past the rock sculpted by the time and weather.
On the hill side behind the house the garden becomes a wilder natural rocky space with old trees and wild flowers.
The big trees and wild vegetation attracts many birds including nightingales.
Air-conditioning
Free High Speed Internet Access
Free High Speed Internet Access using Wi-Fi
Outdoor Fireplace
Family Friendly
Perfect for families, the pool is gated and secure for children
Private Entrance + Parking
The house is gated and has plenty of free parking spaces
Satellite Television
Satellite television
Swimming Pool
There is a gated swimming pool of 8.5 * 4 meters near the house with a motorized security cover.
Washer
Dishwasher, Washing Machine & Dryer
Feeling bored? Wondering what there is to see? Click here
Wondering what there is to see? Click here
Are you wondering how to get here? Click here
Availability
Check live availability for both our gites
Availability
Pricing
Attention: This price is only an estimate because, depending on the season, renting is done on a weekly basis from Saturday to Saturday.
| Season | Price Per week | Price Per Night (2 nights minimum) |
| --- | --- | --- |
| 03-01-2022 => 15-04-2022 | 480€ | 120€ |
| 16-04-2022 => 24-06-2022 | 784€ | 140€ |
| 25-06-2022 => 01-07-2022 | 880€ | 140€ |
| 02-07-2022 => 26-08-2022 | 1 380€ | 200€ |
| 27-08-2022 => 09-09-2022 | 880€ | 140€ |
| 10-09-2022 => 16-12-2022 | 480€ | 120€ |
| 17-12-2022 => 02-01-2023 | 760€ | 120€ |